Eskmills Venue is managed by award-winning catering managers Hickory, and our brilliant team of wedding planners and designers are on hand to guide engaged couples through all the preparations, help them with their dream theme and make the big day more special than you could ever have imagined.
As well as dream weddings, we host big birthday bashes, large scale corporate parties, fashion shows and awards ceremonies, our venue plays host to thousands of guests every year and is a celebration hub for the local community and beyond. If you've always dreamed of a heritage backdrop for your wedding day then you'll love Eskmills Venue.
Wedding Open Days 2020
Our Wedding Open Days are a chance to have a 'backstage tour' of our fantastic venue, chat to our expert staff and enjoy a spot of afternoon tea.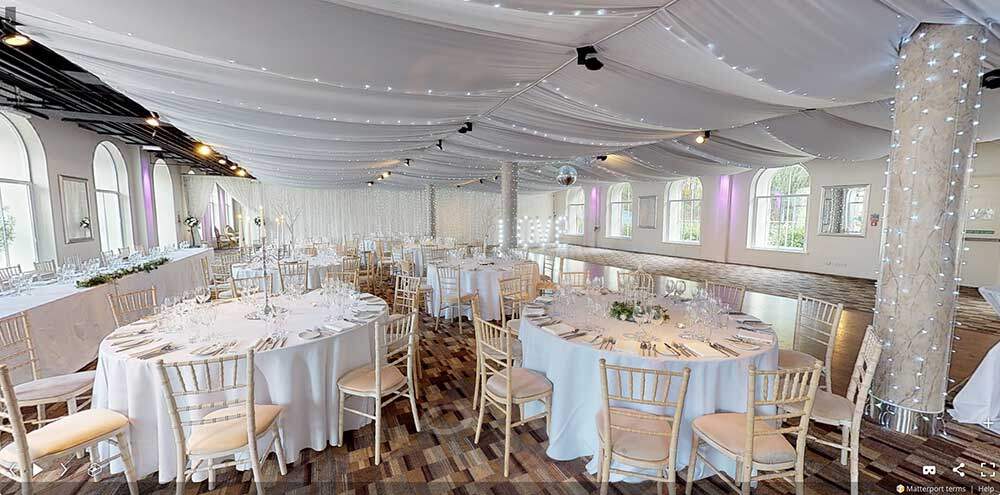 Explore the stunning Eskmills Venue with our 360
°
Showround
The Eskmills Wedding Packages
Wedding Open Day dates and other useful wedding planning tools
News & Offers from Our Blog
Eskmills
Can't wait to get married? Then go for it – for just £3,995! With our
Eskmills
Hogmanay Shindig at Eskmills Venue If you're looking for a place to bring in