The role of an Event Designer is crucial to bringing any showstopping event to life. If you love planning events and delivering a client's vision, then this could be just the career for you.
We caught up with Senior Sales and Event Designer, Lianne, for intel on some of her fabulous events and what a typical day has in store for her. Working as an Event Designer at Eskmills Venue, Lianne has got to plan everything from incredible weddings to cracking Christmas parties and knows a thing or two about creating the perfect event.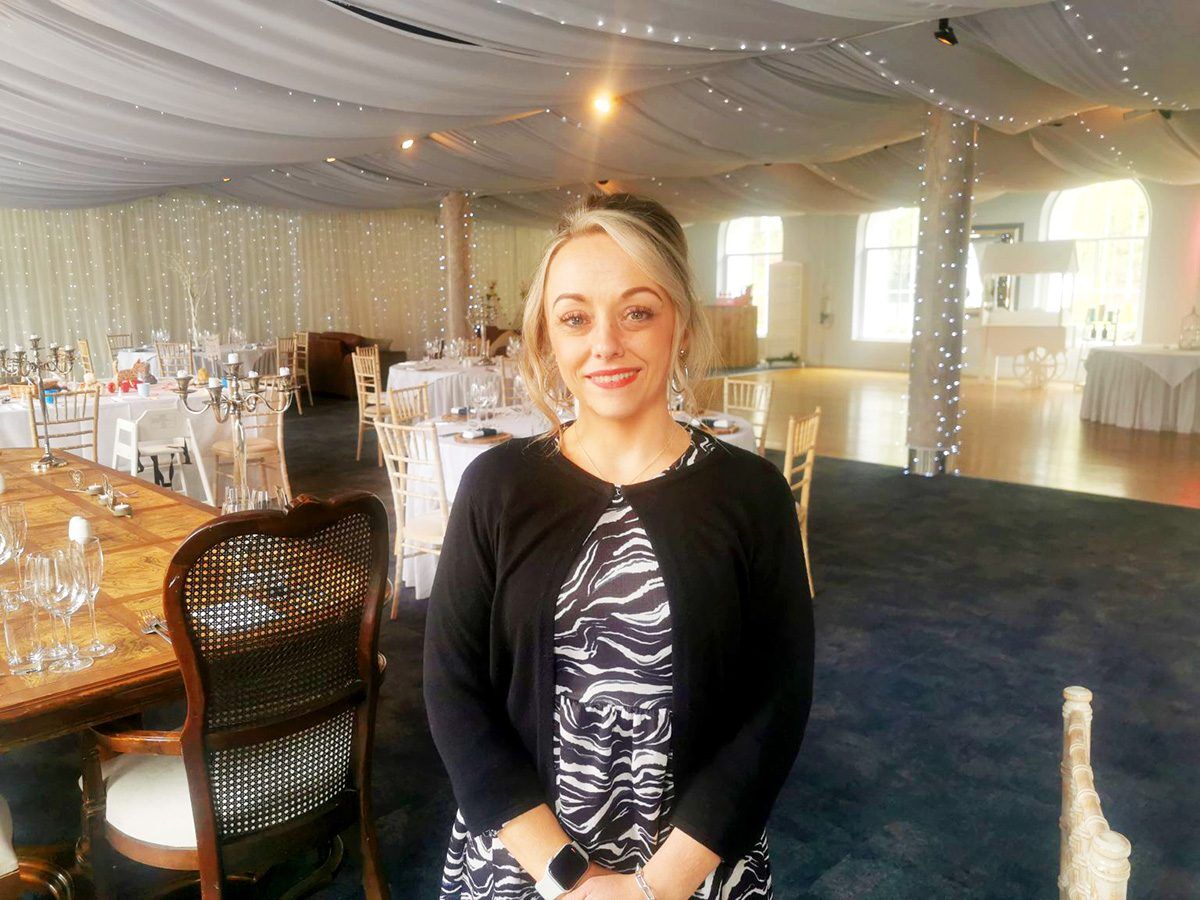 What is a typical day like as an Event Designer? 
"My day usually consists of a lot of planning and sales appointments; these are really fun because you get to meet people and find out about their love story or their backgrounds. You really get to know them and the types of events they want to create."
What is your favourite part about planning events? 
"I love having planning meetings, understanding people's vision for their day and helping them with their ideas and advising them on suppliers for everything from beautiful florals to stationery for their day. It's always good to discuss what works well and what doesn't in the venue and helping them visualise their day."  
What makes a successful Event Designer? 
"I would say being really organised, planning your time and checking off your task lists to remain on top of everything is important to being successful in planning events. Additionally, I think that sharing ideas and inspiration is really important, like the perfect favours or little extras to bring their event together. The advice you give to people, big or small, really helps them create their incredible events." 
What is the best theme you have helped to create for an event? 
"Recently one of our couples had a Monopoly theme for their wedding day, it was amazing! Their table plan was a Monopoly board, and their table names were areas on the board and their centerpieces where the playing pieces alongside giant dice. It was really cool and so unique" 
What has been the most unique request you have received as an event planner? 
"I once had a couple who wanted their pet Tortoise to be the ring bearer on the wedding day. The idea was to have it on a mini electric car to be taken down the aisle. Unfortunately, it went into hibernation just before the wedding, so it was something I never got to see!" 
Do you think you have what it takes to bring beautiful events to life?
Join our team of expert Event Designers just like Lianne. Head over to LinkedIn to apply direct or fill in our form below. 
---